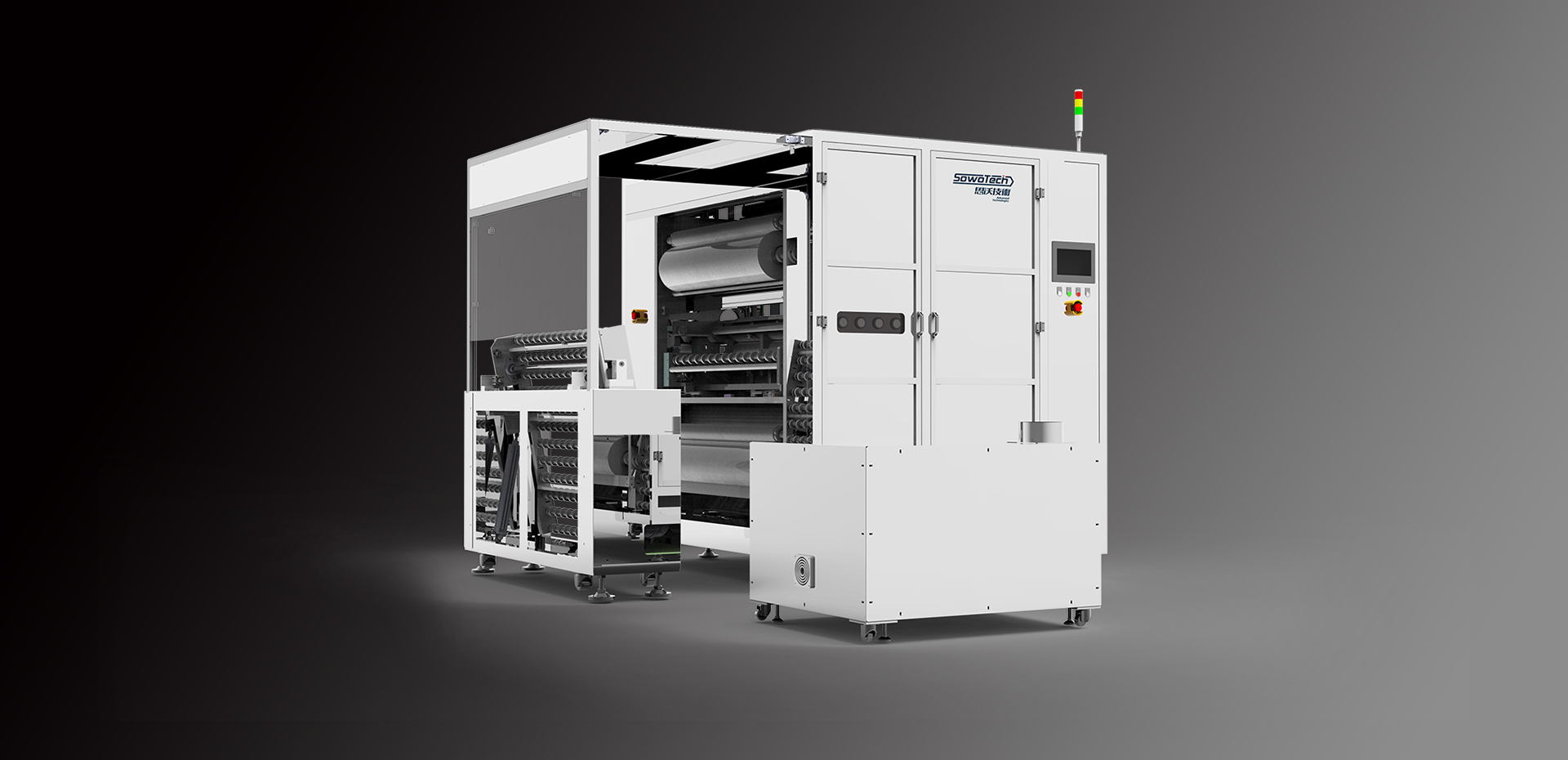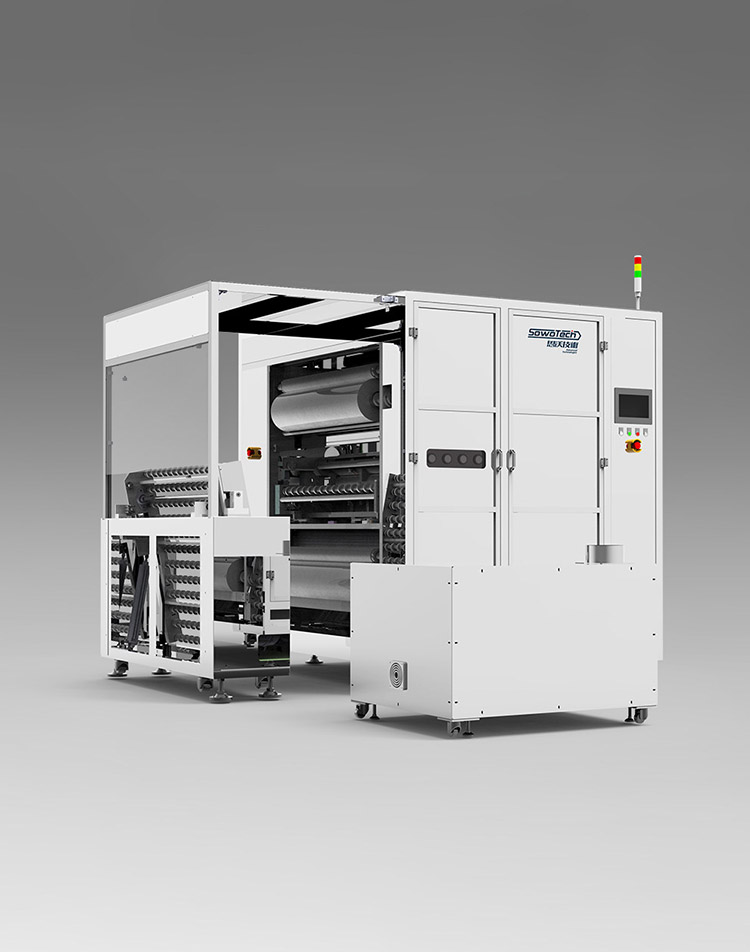 The product picture is for reference only, and the product shall be subject to the real object
Description of equipment characteristics
Push-pull: slide rail structure
Support structure: carbon steel welded frame
Solve the instability of pushing and pulling when replacing the membrane.
Separate from the main unit, independent module
The machining accuracy of the equipment body is improved; the handling is convenient.
Film disc: thickness: 25mm
Suction hole spacing now: 20mm
Solve the problem of film wrinkles
Roller diameter: 77.5MM
Silica gel: Japan Xinyue rubber compound
Solve the problem of short service life of the pressure roller and the problem of hole wrinkle
Improved conveying length: 480mm
Easy to clean press reels and steel reels
Current height: 1290mm
Shorten the feeding height.
Local description of equipment
Infeed conveying

This product is specially used for large-size chip lamination process equipment for PCB, HDI, and communication backplanes. It solves the problems of large-scale equipment assembly accuracy, large-size reel uniformity, temperature uniformity, and swing arm synchronization, so as to improve production capacity. , save energy and reduce costs. The core technologies of software and hardware are all independently developed, and the key indicators of equipment have reached the advanced level at home and abroad. In order to save more space, the main film sticking unit adopts a fixed structure, the front conveying section can be withdrawn back and forth, and the rear conveying section can be lifted, which is convenient for maintenance and film replacement, and the electric box is built-in.

Lamination module

The whole machine is controlled by high-speed pulse positioning, automatic film release design, tension brake control, smoother film running, reduced film wrinkles, and front-end installation of dry film, which is more efficient and time-saving. IR infrared heating: The characteristic of extremely small thermal inertia enables the heating process to be accurately controlled. The five-segment vacuum chamber can subdivide the suction area of the vacuum disk, making the film guide more smoothly and reducing film wrinkles

Roller Module

The pressure structure adopts the back pressure wheel structure, and the pressure uniformity is better; the diameter of the pressure roller is changed from the original φ60mm to φ77.5mm, the diameter of the pressure roller is increased, and the service life of the pressure roller is improved.




Cutter Module

The cutting knife module uses a high-speed motor to drive the disc cutter to move with the precision ball spline in the left and right diameters, all of which are to solve the dry film debris generated during the film cutting process and improve the product yield.

Outlet conveying

The independent discharge mechanism makes it easy to carry.

dry film roll

The dry film roller adopts the method of air expansion shaft to tighten the dry film to improve the film changing efficiency.