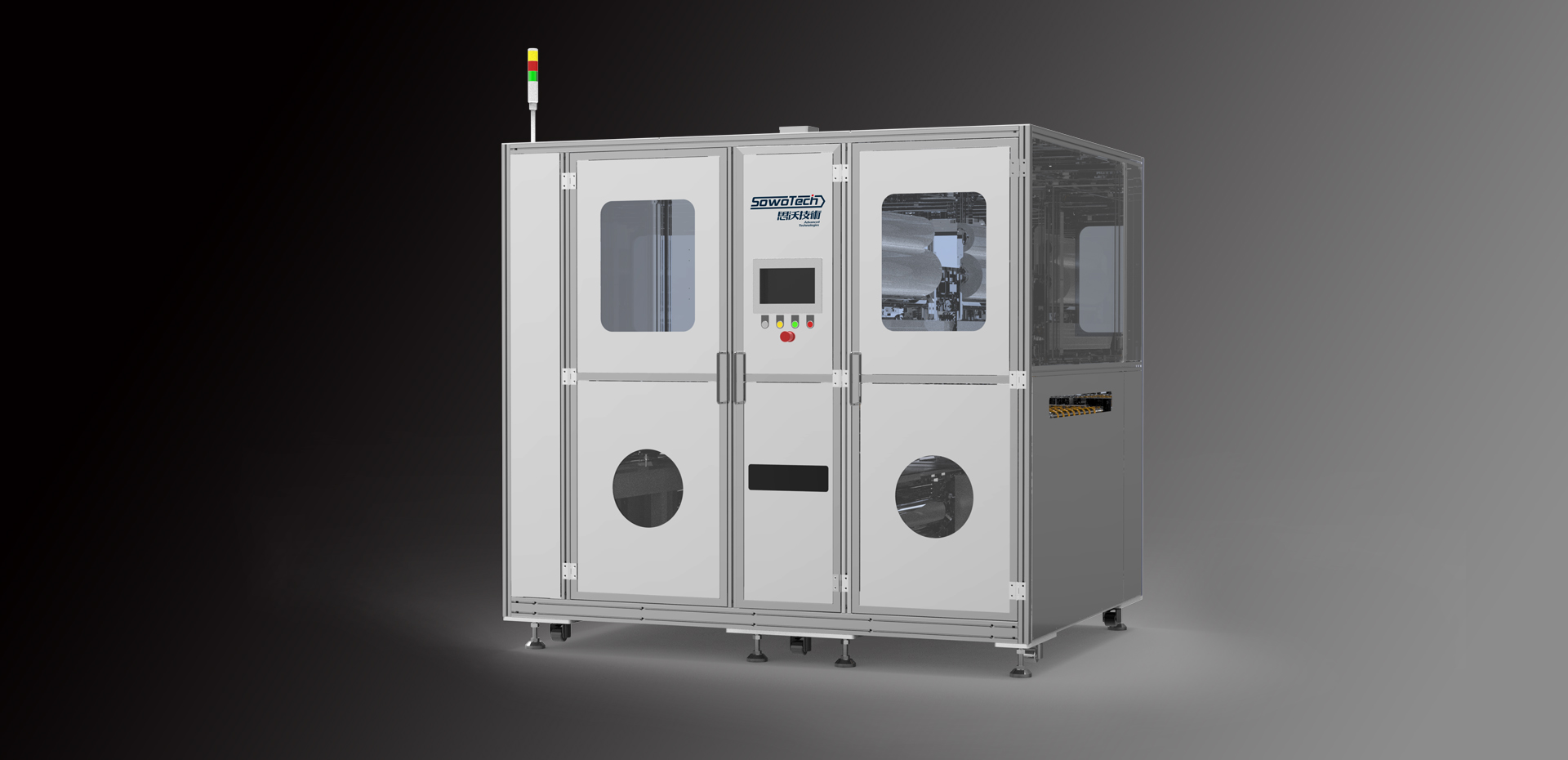 The product picture is for reference only, and the product shall be subject to the real object
Description of equipment characteristics
This equipment is an automatic film coating equipment, and the main unit structure has been greatly optimized. The film and pressure structure have been updated, including the control of vacuum flow, reducing the use of chain and belt. The overall structure has been updated to change the dry film frame from the rear end to the front end, reducing the die change time, pushing out the plate inlet section, and the form of immovable main unit, which is conducive to the accuracy and stability of film
Local description of equipment
Centering device / sheet device

The motor control adopts soft contact automatic centering device and thin plate




Conveying device to ensure stable and accurate sheet feeding.




Film unit

The whole machine is controlled by high-speed pulse positioning, and the automatic film discharge design




Tension brake control, smoother film walking, lower film wrinkle and lower the front end




Installation of dry film is more efficient and time-saving.




Cutter system

The bus control unit is adopted, and the high-speed motor drives the circle




The disc cutter cooperates with the precision ball spline to move left and right in a straight line




Everything is to solve the problem of dry film fragmentation during film cutting




Chip, improve the yield of products.




Vacuum Chamber

The five section vacuum chamber can subdivide the adsorption area of the vacuum disk




Make the guide film smoother and reduce membrane wrinkle.




Film unit fixing

The film unit is fixed on the frame more reliably and stably, and the feeding, conveying and




The discharge conveying can be pushed and pulled forward and backward respectively, which is convenient for maintenance, cleaning and replacement




Dry film, etc.