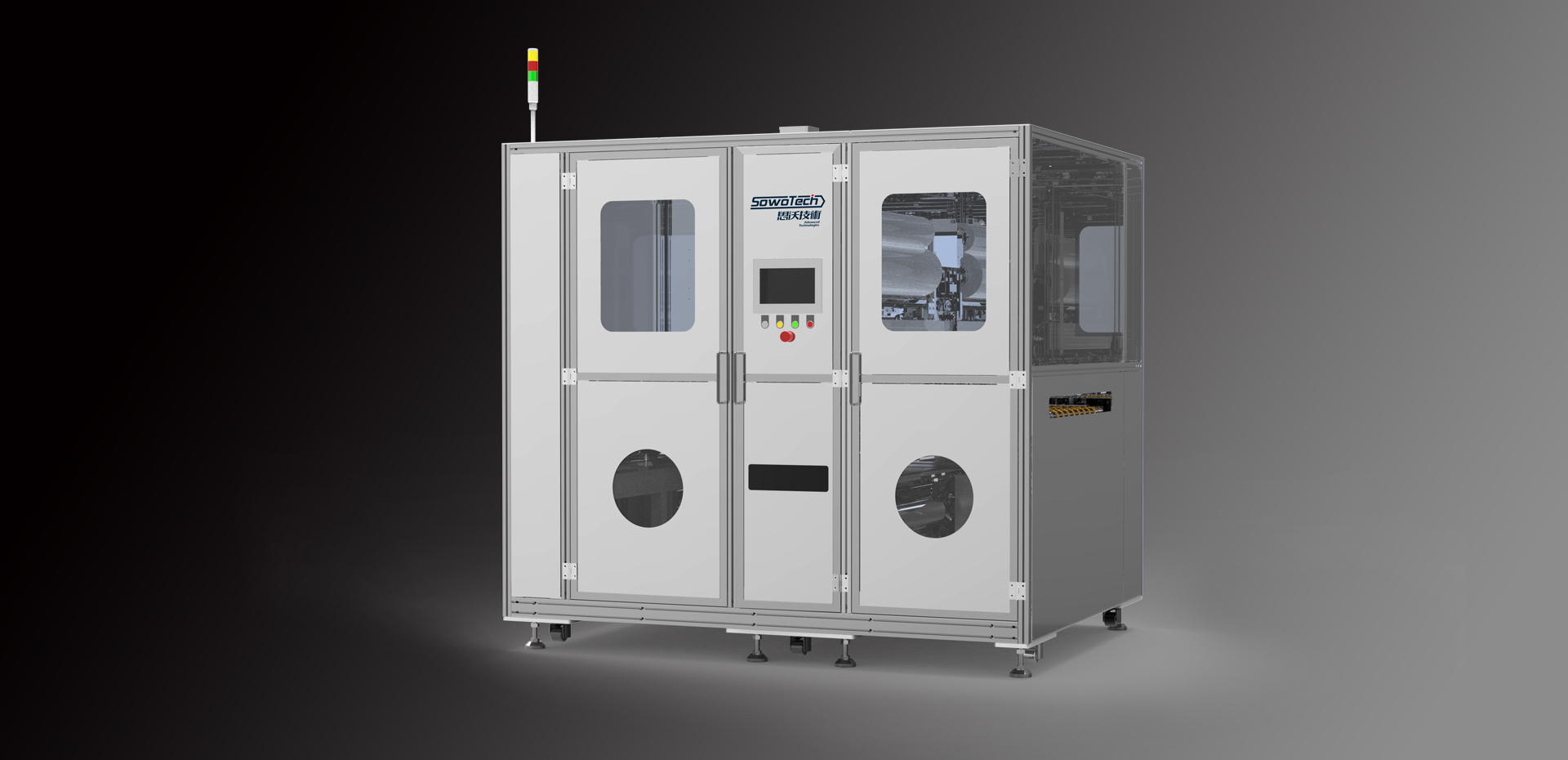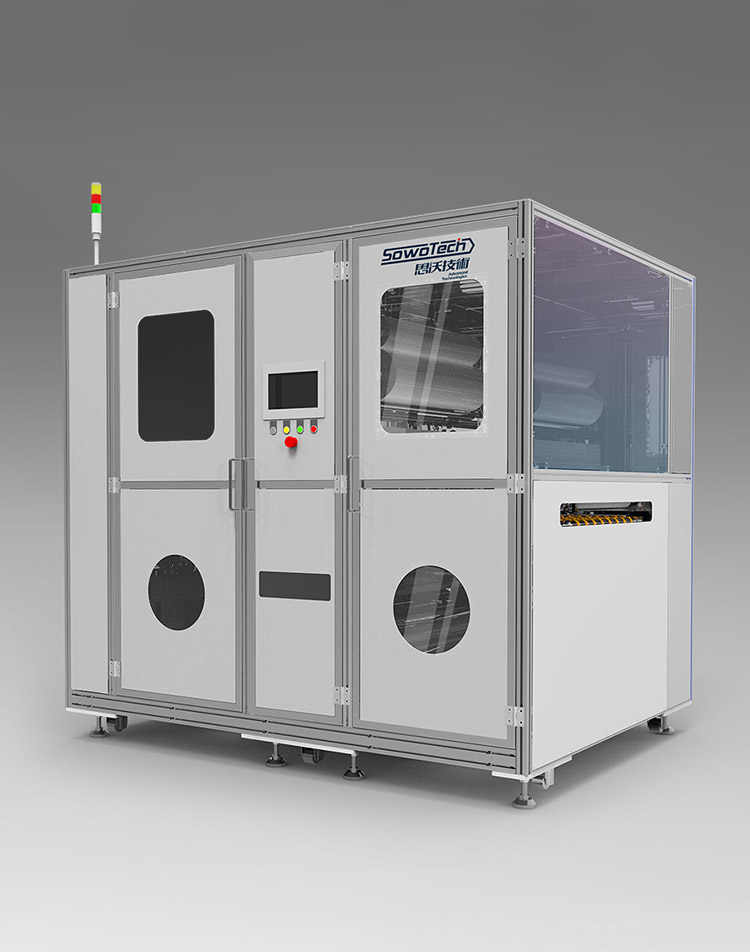 The product picture is for reference only, and the product shall be subject to the real object
Description of equipment characteristics
This equipment is an automatic film coating equipment, and the main unit structure has been greatly optimized. The film and pressure structure have been updated, including the control of vacuum flow, which reduces the use of chain and belt. The overall structure has been updated to the form of pushing in and out of the plate section and the main unit does not move, which is conducive to the accuracy and stability of the film.
Local description of equipment
Centering device / sheet device

电机控制采用软接触自动定心装置和薄板输送装置,保证薄板送料平稳,准确。

Vacuum Chamber

五段式的真空腔体可细分真空盘吸附区域,使导膜更为顺畅,降低膜皱。

Cutter system

采用总线式控制单元,高速运转的马达带动圆盘式切刀配合精密滚珠花键左右直线运动,这一切都是为了解决切膜过程中产生的干膜碎屑,提高产品的良率。

Film unit

The whole machine uses the bus to control the optical fiber servo motor and synchronously control each module. Two groups of film pressing wheels are designed. They adopt the same power control, the upper and lower opening and closing units are independently controlled, the opening and closing distance is large, and the quick disassembly guide block design makes the cleaning more convenient and efficient.